Top Business Companies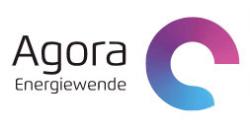 Agora Energiewende

Anna-Louisa-Karsch-Str. 2 Berlin, Germany
Agora Energiewende is a think tank and policy institute. As a politically and economically independent non-profit organisation, Agora Energiewende is dedicated to supporting the success of the clean energy transition,...
Loyd & Henry's Bar

Street Neue Allee 4 Dinkelsbühl, Germany
Loyd & Henry's Bar im Meiser Design Hotel Dinkelsbühl. 24h geöffnet. Wein, Cocktails, Gin, Champagner, Spirituosen, Longdrinks. Mit dem einzigartigen Meiser Design setzt Loyd & Henry's Bar neue Maßstäbe in...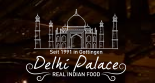 Delhi palace

Geismar Landstraße 6 Göttingen, Germany
Indisches Restaurant, vegetarisches, veganes Essen zum Mitnehmen in Göttingen. Wir servieren authentische südindische, nordindische Küche und Buffet in Göttingen. Über 100 Gerichte wie Thali, Biriyani, Suppen, Raita, Salate, Pakora usw....
Hotel im Kornspeicher

Molkereistr. 6 Marburg, Germany
Das Team vom "HOTEL IM KORNSPEICHER" heißt Sie herzlich Willkommen in der geografischen Mitte Deutschlands, der schönen Universitätsstadt Marburg. Unser Hotel Garni bietet eine Reihe von Besonderheiten: Wir sind barrierefrei, integrativ und umweltfreundlich....
Bert & Daiber Partnerschaftsgesell­schaft mbB

Wilhelminenstraße 30 Darmstadt, Germany
BERT & Daiber Partnergesellschaft mbB ist ihr Steuerberater und Wirtschaftsprüfer in Darmstadt. In unserer Steuerkanzlei sind wir Ihnen rund um das Thema Steuer behilflich. Unsere Steuerberatung bietet Ihnen unter anderem...