Top Business Companies
Bossen's Bed and Breakfast

Damvej 26 Ribe, Denmark
Service or Product (you can shorten it, if needed, for a specific citation website): 500 m. fra Domkirken, gammelt rådhus, tæt på alle faciliteter. 1km fra Ribe Vikingecenter. Vi tilbyder et dejligt...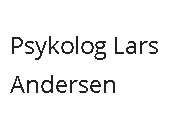 Psykolog Lars Andersen

Garnisonen 38 Ringsted, Denmark
For almost 20 years I have worked with physical and mental disorders in the prehospital sector and in the military, especially in emergency situations. I am a veteran and have been...

PC Klinik

Falkoner Alle 108 Frederiksberg, Denmark
Computer support med 20 års praktisk erfaring PC-KLINIK startede i 2010 med et ønske om at bruge over 20 års praktisk erfaring til at hjælpe både private og virksomheder, som har...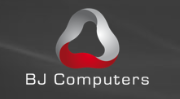 Pixel it

Østergade 20A Horsens, Denmark
Pixel it yder de fleste former for fejlfinding og computer hjælp for både private og mindre virksomheder. Pixel it beskæftiger sig med udkørende it hjælp til virksomheder og private. Fx. opsætning af...
Aros Regnskab

Rosensgade 22 Baghuset Århus, Denmark
Aros Regnskab - Økonomistyring & Bogholderi Aros Regnskab er en erhvervsservice virksomhed som ligger centralt i Århus midtby. Aros Regnskab beskæftiger sig med arbejdsopgaver indenfor regnskabsområdet. Aros Regnskab's mission er at betjene...