Top Business Companies
Flames of India

Tramplein 2 Antwerpen, Belgium
Flames of India Restaurant aims to push culinary boundaries and the menu blends Eastern Cuisine with Western tastes and influences. Eastern flavours are stylishly entwined, ut we keep the authentic...
Hotel Huyshoeve Knokke-Heist

Spelemanstraat 154 Knokke-heist, Belgium
Welcome to Hotel Huyshoeve in Ramskapelle on the Belgian Coast, the ideal location for your seaside holiday, conference or seminar. The rooms offer space and comfort for a wonderful holiday. You...
Hotel de la Paix

Grote markt 20 Poperinge, Belgium
Hotel de la Paix in Poperinge (België) is niet alleen een rustpunt als u wilt logeren in de Westhoek, in hun restaurant geniet u van heerlijke streekgerechten en proef je...
Dr. Dandrifosse - Chirurgie de l'obésité

RUE NAIMETTE, 8 Liège, Belgium
Le site du Docteur Anne-Catherine Dandrifosse est votre plateforme d'informations en ligne qui a pour but d'aider toute personne souffrant d'obésité ou l'entourage de ces personnes. En effet, nos conseils...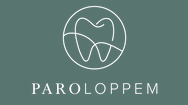 Paro Loppem

Autobaan 7/0001 Zedelgem, Belgium
Paro Loppem is een jonge verwijspraktijk voor Parodontologie en Implantologie, vlot bereikbaar vanuit regio Brugge/Torhout/Oostende/Knokke. Patiënten kunnen bij ons terecht op eigen initiatief en op doorverwijzing via de tandarts. Een dynamisch...