Top Business Companies

Grill Jambon

Lieve Vrouwenplein 13 Uden, Netherlands
Leuk dat we jouw aandacht hebben voor Jambon restaurant en grill in Uden. Maar er is natuurlijk maar een manier om echt te ontdekken of we aan jouw smaak voldoen....

Herberg de Drie Linden

Broekstraat 1 Molenschot, Netherlands
Wij hebben jarenlange ervaring in het verlenen van party-service -en catering aan huis en zijn alle feestelijke en zakelijke activiteiten van klein tot groot mogelijk! Tegenover de Drie Linden vindt zich...

Van der Valk Hotel Eindhoven

Aalsterweg 322 Eindhoven, Netherlands
Heerlijk overnachten in Eindhoven? Kies een van onze 263 luxe en comfortabele kamers & suites. Overnachten in hotel Eindhoven kan voor één nachtje, een weekendje weg of een vakantie. Het...

De Lunterse Boer

Boslaan 87 Lunteren, Netherlands
Al sinds 1953 is de Lunterse Boer een begrip. Wij zijn een hotel, restaurant en vergadercentrum, maar vooral een plek die deze drie elementen combineert. Zo zijn wij een zeer...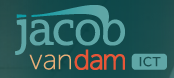 Jacob van Dam ICT

Waterstraat 3 Lienden, Netherlands
Wij leveren verschillende diensten voor het MKB maar ook voor de consument. Deze diensten lopen uiteen van IT gerelateerde diensten tot het ontwikkelen van websites en webapplicaties. Meer weten over onze...