Top Business Companies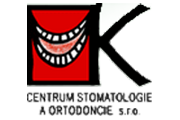 MUDr. Květoslava Kadlecová

Podkrušnohorská 1039 Litvínov, Czech Republic
Jsme centrum stomatologie a ortodoncie s.r.o. od roku 1992 nabízíme profesionální služby v oboru ortodoncie a stomatologie v moderně vybavených zubních ordinacích s laboratoří. Tým našich lékařů se pacientům věnuje na...
PRAGA MEDICA

Plzenska 155/113 Praha, Czech Republic
Praga Medica is a medical tourism provider that came into inception in the year 2009. Praga Medica is an Irish company with local representatives in Dublin, London and Prague. They...
Yeti studio

Prokopa velikého 118 Český Brod, Czech Republic
Tvorba webové prezentace Nabízíme komplexní tvorbu webové prezentace. Jedná se o vytvoření struktury webu, koncepci obsahu, tvorbu grafiky, samotná tvorba webu a implementace redakčního systému, následnou správu webu a podporu v...

AC CORPORATE a.s.

Rembrandtova 439/10 Ústí nad Labem, Czech Republic
AC CORPORATE a.s. je ryze českou společností, která byla založena v roce 2004 – jako společnost bez zahraniční kapitálové účasti. Je složena z týmu profesionálů působících v oblasti finančního poradenství a...

Ddnk

Ocelářská street 1354/35 Praha, Чехия
Pomáháme vám a vaší rodině kvalitněji bydlet za méně peněz. Certifikované, patentované a světově ověřené technologie. Zděné domy a dřevostavby na klíč , Dřevostavba, Domy na klíč, Dřevostavby, Dřevostavby na...