Top Business Companies

Zhejiang University

Hangzhou
Founded 1897 as Qiushi Academy. Established as Third National Sun Yat-sen University 1927. Became National Zhejiang University 1928, Moved to Guizhou during the Sino-Japanese War. Moved back to 1946. Separated...

Sias University

Xinzheng
Founded 1998 as Zhengzhou Industry University Sias International University by Fort Hays State University, Zhengzhou University and American SIAS Investment Group. Became independent college, acquired present title 2018. Main administrative...

Nankai University

Tianjin
Founded 1919. During the Anti-Japanese War (1937-1945), Nankai, Peking (Beijng) and Tsinghua (Qinghua) universities united in Kunming to form the renowned Southwest Associated University.Incorporated the former Tianjin Institute of Foreign...
Sino Cement Spare Parts Supplier Co Ltd

Unit 1204-1, No.189, Binhu Yili, Xiamen Area of Pilot Free Trade Zone (Fujian), China Xiamen, China
We introduce ourselves as the expertized manufacturer & provider of spares parts for cement plant production line. Sino Cement Spare Parts Supplier Co., Ltd has been in this line since...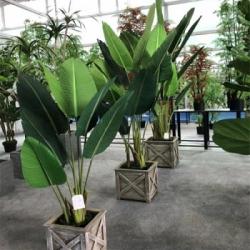 Sharetrade Artificial Plant Manufacturer Co Ltd

No. 172, Tongan Park, Tongan Industrial Concentration District, Xiamen, China Xiamen
Sharetrade Artificial Plant Manufacturer Co., Ltd is a professional entity in artificial plants, artificial flowers, artificial leaves and artificial landscapes design, development and manufacture.As an expertised home decoration provider, we...