Top Business Companies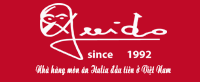 PIZZA CHEZ GUIDO

A15 dien bien phu street ward 2 Ho Chi Minh City, Viet Nam
INTRODUCTION CHEZ GUIDO CHEZ GUIDO: The first Italian restaurant with the oldest history in Vietnam. Over a long period of time, our menu has developed very diverse and rich with more...

Imperial Hotel Hue

Hung Vuong st Hương Thủy, Viet Nam
The first five star hotel in Hue city Add: 8 Hung Vuong Boulevard, Hue City, Vietnam. Tel: 84.54.3.882222 – 3.882211 * Fax: 84.54.3.88 2244 – 3832062 Email: info@imperial-hotel.com.vn * Website: www.imperial-hotel.com.vn

Bất động sản TECCORP

4 Bùi Cẩm Hổ, Hòa Thạnh, 700000 Thành phố Hồ Chí Minh, Viet Nam
TECCORP - Sàn kinh doanh bất động sản tại TPHCM, BInh Dương, Long An và các thành phố biển của Việt Nam. Sản phẩm: các dự án của TECCO: Dự án...

Hanoi Luxury hotel

2 Phu Doan lane, Phu Doan Str, Hoan Kiem Dist Hai Bà Trưng, Viet Nam
Luxury Hotel, 3* standard Hanoi Luxury Hotel located in the very heart of the charming historic Hanoi Old Quarter, at No. 2 Phu Doan lane, Phu Doan, and situated in a...