Top Business Companies

University of Campinas

Campinas, Brazil
Founded 1962 by the State legislature of São Paulo as an autonomous institution.


Faculties
Administration, Agricultural Engineering, Agriculture, Anaesthesiology, Analytical Chemistry, Anatomy, Anthropology, Applied Linguistics, Applied Mathematics, Architecture, Art Education, Arts and...

Júlio de Mesquita Filho São Paulo State University

São Paulo, Brazil
Founded 1976, incorporating previously existing faculties established 1923-1966. An autonomous institution under the jurisdiction of and financially supported by the State of São Paulo.


Faculties
Agricultural Engineering, Agriculture, Agronomy, Animal Husbandry, Aquaculture,...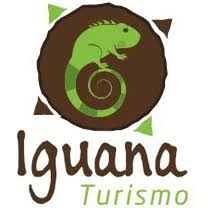 Iguana Travel and Tourism

Rua 10 de Julho, 679 - Centro Manaus , Brazil
Since it´s foundation, 25 years ago by Wilson Castro and Gerry Hardy, Iguana Tours has been source of good and pleasant time for people all over the world. Gerry Hardy...
CI Exchange and Travel

Rua Juarez Carvalho, 760 - Loja 5 - Jardins Aracaju , Brazil
Founded in 1988, CI is the best youth exchange and tourism company in Brazil. With more than 130 stores in the country and abroad, it has shipped more than half...
Real Estate Brazil

Viaduto Nove de Julho 164, 01050-060 Sao Paulo, Brazil
We from Real Estate Brazil see our task not only in directing our clients towards profitable and sustainable investments, but also to advising them to reduce future costs and risks....