Top Business Companies

Alamo Smart Home

238 N Loop 1604 W Ste #206 San Antonio, United States
Headquartered in San Antonio, Texas and serving all of The Lone Star State we have satellite offices in both Austin and Houston. We offer everything from simple security system updates...

Free Software Foundation

51 Franklin Street, Fifth Floor Boston, United States
The Free Software Foundation is working to secure freedom for computer users by promoting the development and use of free (as in freedom) software and documentation—particularly the GNU operating system—and...
Laurie Christian Real Estate

765 Point Brown Ave NW Ocean Shores, United States
Since 2004, Laurie & Christian Kazimir have been representing Buyers and Sellers throughout the Ocean Shores & North Coast area. We specialize in residential real estate and vacant land in...

Design Fleek

9375 Archibald Avenue Suite 105 Rancho Cucamonga, United States
Design Fleek is a creative website design and professional development company in Rancho Cucamonga. We deliver quality work at an affordable price, visit our website and get a free quote...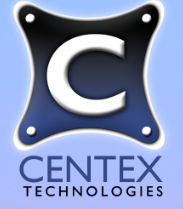 Centex Technologies

1201 Peachtree ST NE Atlanta, United States
Centex Technologies is a leading company in Atlanta, GA providing local SEO services, web development, web design, pay per click, mobile development and internet marketing services. The SEO firm specializes...