Top Business Companies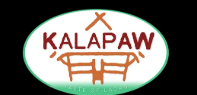 Kalapaw

#17 Martinez St., Engineer's Hill Baguio City, Philippines
Kalapaw is a restaurant in Baguio City that is famous for its authentic Ilocano cuisines like Bagnet, Vigan Longganisa, Seafoods and Ihaw-Ihaw as well as Boodle Fight meals. We serve...
Station 120

101 Lower, Gen. Luna Rd Baguio City, Philippines
This business was all started from the original Merienda Buffet. And because of an innovative mind, the business was grown and now offers an affordable all-day Breakfast Buffet. Provides all...
The Cocoon Boutique Hotel

61 Scout Tobias corner Scout Rallos Streets, Bgy. Laging Handa, quezon city, Philippines
We welcome you to Cocoon Boutique Hotel in Quezon City, the first and only deluxe boutique hotel in the Philippines that is truly green. A nurturing urban location that feels...

South Palms Resort Panglao

Brgy. Bolod Abaca, Philippines
The perfect idea of a tropical paradise is an iridescent beach lined with towering palm trees where you can enjoy the majesty of blue skies and white-crested waves. This is...

AMAZING GIFT OF RECOVERY REHABILITATION

87 Brgy. Buca Amadeo, Philippines
Amazing Gift of Recovery Rehabilitation Center is created in order to help our clients obtain knowledge that will be useful for their recovery in the whole process of their treatment...