Top Business Companies

James Arnia Photography

14 Comery Avenue Nottingham, United Kingdom
Based in Nottingham, James Arnia Photography, travel around U.K. to capture beautiful weddings. They believe that every wedding is unique and their focus is usually on clicking events as they...
SPS Roofing Ltd

Unit 17, The Old Stables, Newcourt Barton, Clyst Road, Topsham Exeter
Our roofing company Exeter, SPS Roofing Ltd, has been in operations for over 25 years providing exceptional services to our clients. We have working operations spread across Devon, Cornwall, Somerset,...

Belle Love Clothing

2-3 Eld Ln Colchester, United Kingdom
Belle Love is the Uk Based Italian Clothing Brand. We offer a wide range of Italian clothing and lagenlook Clothing including trousers, Tops, tunics etc. We deal in classic shoes...
Toga Sports

5 - Bone Lane Industrial Estate, Bone Lane Newbury, Berkshire Boxford, United Kingdom
Toga Sports is dedicated to offering high quality discount football kits to teams of every kind - be it offices, universities or clubs. Our kits include a t-shirt, a pair...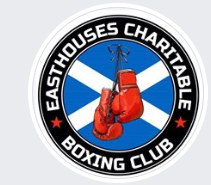 Easthouses Boxing Club

Easthouses Road Dalkeith, United Kingdom
Easthouses Boxing Club is Well-known Kickboxing Gym. Personal training is also available at Easthouses Boxing Club. Our Classes includes Weight Training, Cardio Fitness, Boxing, Kick Boxing. Dalkeith Gym helps to...