| | | | |
| --- | --- | --- | --- |
| | users: 5443 | | companies: 6240 |
This Product/Service is offered by: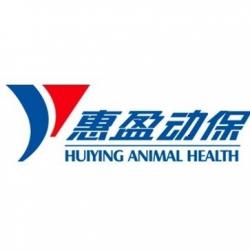 惠盈动保 Huiying Animal Health, Xiamen, China
SEND ENQUIRY


Veterinary Medicine Dimetridazole Powder
19 Jan 2022
Main Components: Dimetridazole Properties: Pharmacological Actions: Pharmacodynamics Dimetridazole belongs to oal drugs and has broad-spectrum antibacterial and antiprotozoal effects. It is not only resistant to anaerobic bacteria, E. coli, streptococcus, staphylococcus, treponema, but also resistant to trichomonas, ciliates, amoeba, etc. Medicine Interactions: Can not be combined with other anti-histomanas drugs. Indications and Usage: Antiprotozoal drugs. Used for swine treponema dysentery and avian histotrichomoniasis. Dosage and Administration: Based on this product. Mix into feed: 1000~2500g for pigs and 400~2500g for chickens per 1000kg of feed. Adverse Reactions: Chickens are more sensitive to this product, and large doses can cause body imbalance and liver and kidney function damage. Warnings and Precautions: Banned for combination with anti-histochomanas drugs. Chickens should not be given drugs continuously for more than 10 days. It's forbidden for the laying period. Withdrawal Period: 28 days for chicken and pig. Composition: 20% Packing: 100g per packet Storage: Keep in a sealed, shaded, and dry place. EXP Date & Batch NO. & MFG Date: See packaging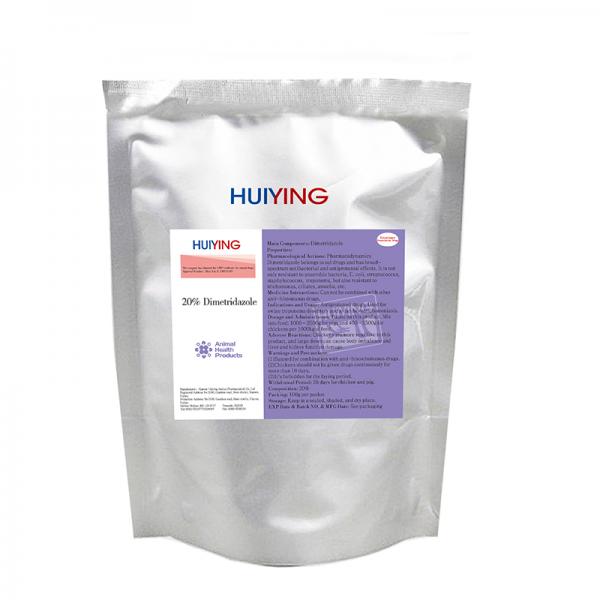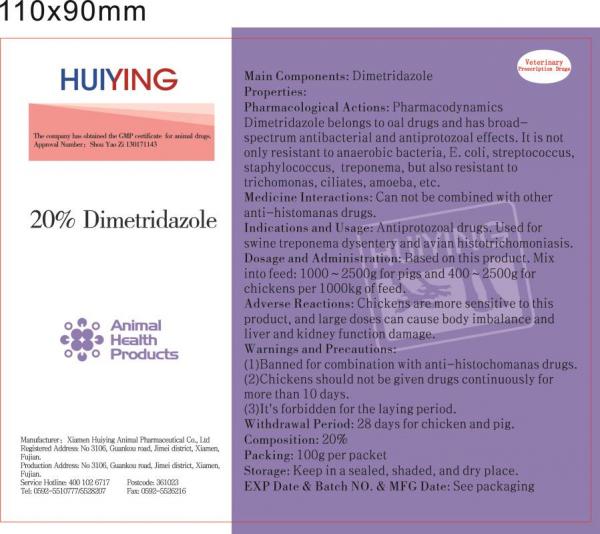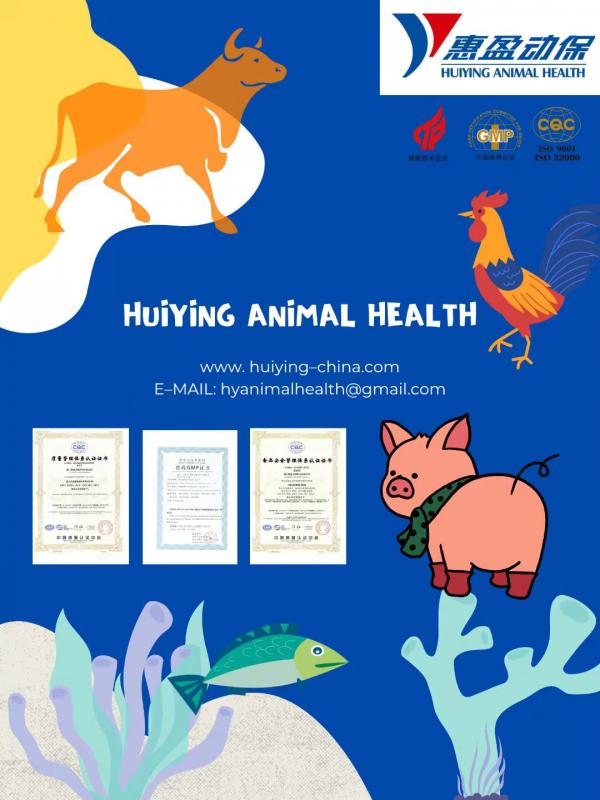 Add a comment about this post
Your comment will be published after moderation.


More related products
14.01.2022
Veterinary Herbal Medicine Powder For Avian Infectious Bursal Disease

14.01.2022
500ml 10% Florfenicol Oral Solution

14.01.2022
Veterinary Medicine Doxycycline Hyclate Powder CAS: 24390-14-5

14.01.2022
Manufacturer Povidone Iodine Solution 5L CAS 25655-41-8

14.01.2022
Highly Effective Bacteriostatic Povidone Iodine 500ml Solution

14.01.2022
10% Florfenicol Oral Solution 100ml

14.01.2022
Chinese Traditional Herbal Veterinary Medicine