| | | | |
| --- | --- | --- | --- |
| | users: 5443 | | companies: 6240 |
This Product/Service is offered by: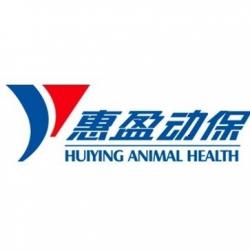 惠盈动保 Huiying Animal Health, Xiamen, China
SEND ENQUIRY


Manufacturer Povidone Iodine Solution 5L CAS 25655-41-8
19 Jan 2022
Main Components: Iodine Description: This product is reddish brown liquid. Pharmacological Actions: This product destroys the metabolism of pathogenic microorganisms and causes death by continuously releasing free iodine. It is a high-efficiency and low-toxic disinfectant, which has a good killing effect on bacteria, viruses and fungi. Indications and Usage: Halogen disinfectant and antiseptic. Used for disinfection of surgical site, skin and mucous membranes. Dosage and Administration: Calculated based on povidone iodine. 5% solution for skin disinfection and treatment of skin diseases; 0.5% to 1% solution for soaking cow's nipple; 0.1% solution for washing mucous membranes and wounds. Adverse Reactions: No adverse reactions have been seen as the direction. Warnings and Precautions: Animals allergic to iodine are prohibited. When the solution turns white or light yellow, it loses its disinfection activity. It should not be compatible with mercury-containing drugs. Withdrawal Period: No need to formulate. Composition: 10% Packing: 5L/barrel Storage: Keep in a sealed, shaded place and stored below 20ºC. EXP Date & Batch NO. & MFG Date: See packaging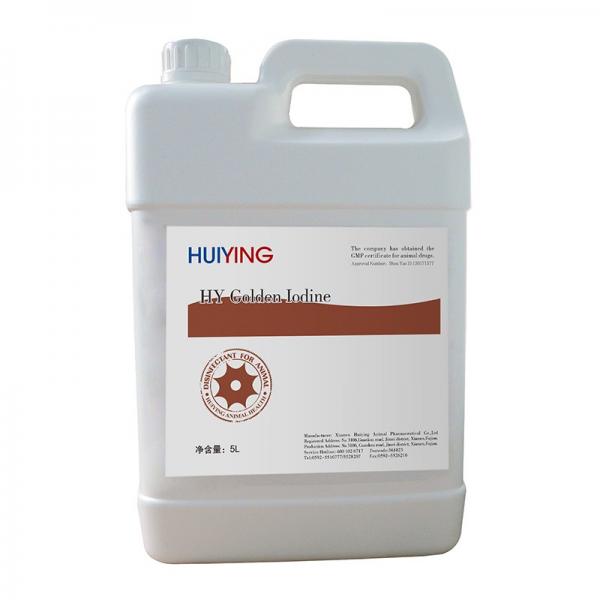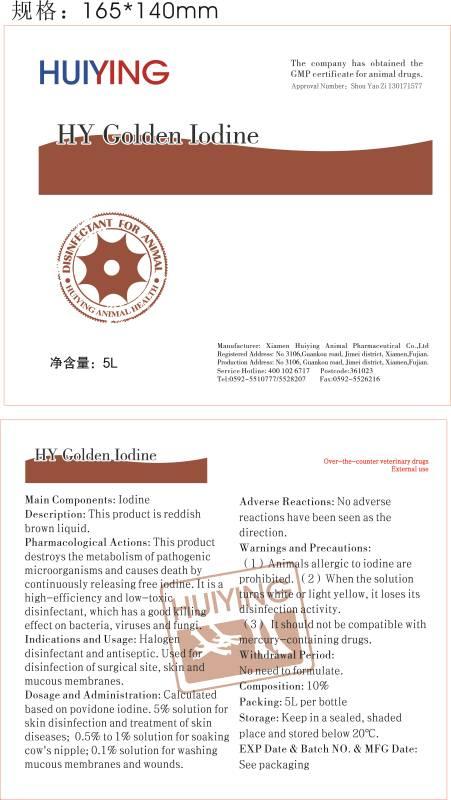 Add a comment about this post
Your comment will be published after moderation.


More related products
14.01.2022
Veterinary Herbal Medicine Powder For Avian Infectious Bursal Disease

14.01.2022
500ml 10% Florfenicol Oral Solution

14.01.2022
Veterinary Medicine Doxycycline Hyclate Powder CAS: 24390-14-5

14.01.2022
Highly Effective Bacteriostatic Povidone Iodine 500ml Solution

14.01.2022
10% Florfenicol Oral Solution 100ml

14.01.2022
Veterinary Medicine Dimetridazole Powder

14.01.2022
Chinese Traditional Herbal Veterinary Medicine