| | | | |
| --- | --- | --- | --- |
| | users: 5443 | | companies: 6240 |
This Product/Service is offered by: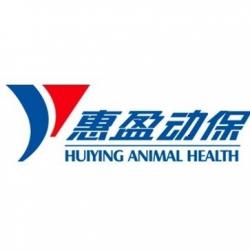 惠盈动保 Huiying Animal Health, Xiamen, China
SEND ENQUIRY


Veterinary Herbal Medicine Powder For Avian Infectious Bursal Disease
19 Jan 2022
Main Components: Isatis root , Astragalus membranaceus, Epimedium Description: This product is gray-yellow powder; slightly fragrant. Usage: Eliminate the pathogenic factors and strengthen the vital qi. Clear heat and remove toxin. Indications: Avian infectious bursal disease. Dosage and Administration: This product is suitable for livestock and poultry: 1~3kg per ton of feed for 5~7 days. Adverse Reactions: No adverse reactions have been seen as the direction. Warnings and Precautions: No regulations yet. Composition: Packing: 500g per packet Storage: Sealed, moisture-proof. EXP Date & Batch NO. & MFG Date : See packaging
Add a comment about this post
Your comment will be published after moderation.


More related products
14.01.2022
500ml 10% Florfenicol Oral Solution

14.01.2022
Veterinary Medicine Doxycycline Hyclate Powder CAS: 24390-14-5

14.01.2022
Manufacturer Povidone Iodine Solution 5L CAS 25655-41-8

14.01.2022
Highly Effective Bacteriostatic Povidone Iodine 500ml Solution

14.01.2022
10% Florfenicol Oral Solution 100ml

14.01.2022
Veterinary Medicine Dimetridazole Powder

14.01.2022
Chinese Traditional Herbal Veterinary Medicine