| | | | |
| --- | --- | --- | --- |
| | users: 5443 | | companies: 6260 |
This Product/Service is offered by: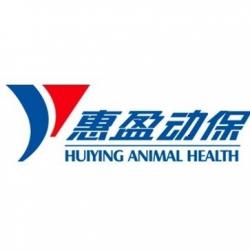 惠盈动保 Huiying Animal Health, Xiamen, China
SEND ENQUIRY


Veterinary Medicine Doxycycline Hyclate Powder CAS: 24390-14-5
19 Jan 2022
Antibiotic agent
Main Components: Doxycycline Hydrochloride Description: This product is light yellow or yellow crystalline powder. Pharmacological Actions: Tetracycline antibiotics. Doxycycline reversibly binds to the receptor on the 30S subunit of the bacterial ribosome, interferes with the formation of ribosomal complexes between tRNA and mRNA, prevents peptide chain elongation and inhibits protein synthesis, thereby rapidly inhibiting the growth and reproduction of bacteria. Doxycycline inhibits both Gram-positive and Gram-negative bacteria. Bacteria have cross-resistance to doxycycline and oxytetracycline. Oral administration is quickly absorbed, less affected by food, high bioavailability, strong tissue penetration, wide distribution, and effective blood concentration is maintained for a long time. The protein binding rate in pigs is 93%. Indications and Usage:Tetracycline antibiotics. It is used to treat respiratory diseases such as Escherichia coli, Salmonellosis, Pasteurellosis caused by Gram-positive and negative bacteria in pigs and chickens. Dosage and Administration: Based on this product. By drinking: given 50~100mg per liter of water for pigs; given 600mg for chickens for 3 to 5 days. Adverse Reactions: Long-term application can cause double infection and liver damage. Warnings and Precautions:(1)Banned for laying eggs period.(2)Avoid taking it at the same time with feeds with higher calcium content. Withdrawal Period: 28 days Composition: 50% Packing: 500g per packet Storage: Keep in a sealed, shaded, and dry place. EXP Date & Batch NO. & MFG Date: See packaging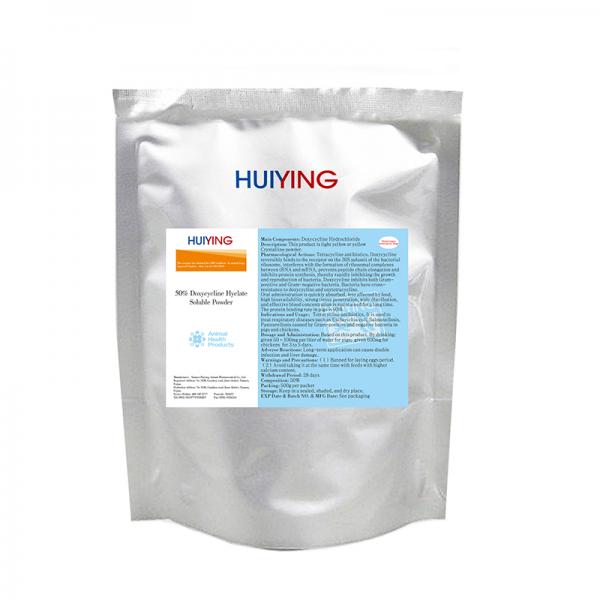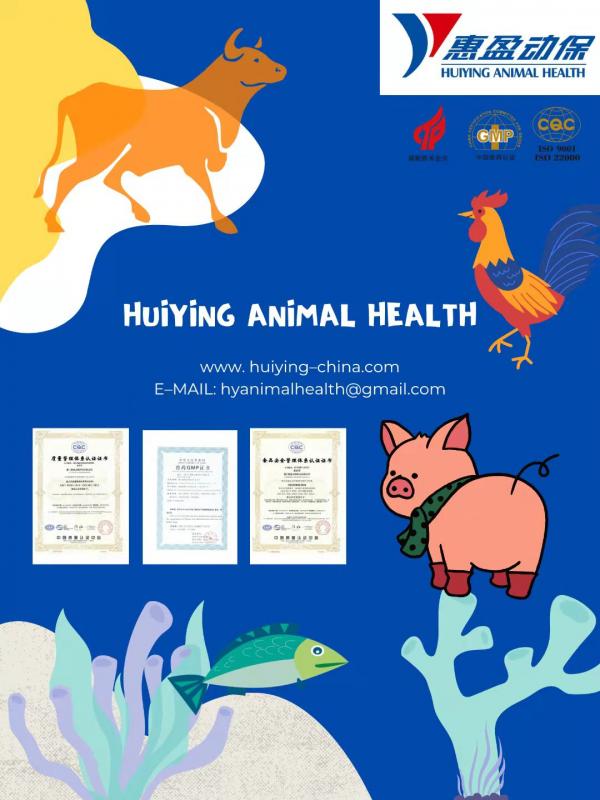 Add a comment about this post
Your comment will be published after moderation.


More related products
14.01.2022
Veterinary Herbal Medicine Powder For Avian Infectious Bursal Disease

14.01.2022
500ml 10% Florfenicol Oral Solution

14.01.2022
Manufacturer Povidone Iodine Solution 5L CAS 25655-41-8

14.01.2022
Highly Effective Bacteriostatic Povidone Iodine 500ml Solution

14.01.2022
10% Florfenicol Oral Solution 100ml

14.01.2022
Veterinary Medicine Dimetridazole Powder

14.01.2022
Chinese Traditional Herbal Veterinary Medicine