Top Business Companies

Leafy Greens Cafe

Rocky Ridge Road Muldersdrift, South Africa
Leafy Greens Cafe is a vegetarian restaurant that offers authentic plant-based vegan prepared meals.Our food is made from our own locally organically grown produce.We offer vegan meals right up down...
Top Class Halaal Catering

18 Crownwood Road Ormonde, South Africa
Breakfast Platters Fresh Fruit Juices Orange, Fruit Cocktail, Guava, Litchi, Pine Apple, Apple, Carrot, Lime Fresh Fruit In Season Apples, Bananas, Oranges, Grapes, Kiwi, Paw-Paw, Grapes, Melon, Litchi Cereal Selection...
Barcelos Flame Grilled Chicken Polokwane

51 Market Street Metropolitan Centre Polokwane, South Africa
While the re-telling of the legend varies, offering different versions, Barcelos Flame Grilled Chicken has written a singularly modern story of its own. As with any journey that starts out...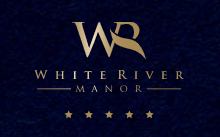 White River Manor Luxury Rehab

Jatinga Road, White River Plaston Nelspruit, South Africa
The ultimate recovery destination combines the highest standards of addiction treatment with the latest therapeutic techniques to provide you with the perfect opportunity to achieve the life of fulfilment and...
Wild Mushroom Hotel

Vlottenburg Road Stellenbosch, South Africa
Explore the surprising and wonderful world of exotic gourmet mushrooms which is found within this stylish and unique Stellenbosch hotel. This beautiful boutique hotel and guest house provides luxury five...