Top Business Companies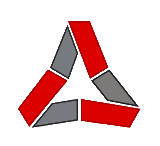 Bonny Vainö Idhenga Foundation

PO Box 2637 Windhoek, Namibia
The Bonny Vainö Idhenga Foundation (BVIF, founded in 2003) is a non-profit organization that assists in building bridges to foster cultural understanding and community development. It is dedicated to making...
Just Property Windhoek

Andimba Toyvvo Ya Toyvo 63 Suiderhof, Namibia
Just Property is a keystone real estate company that occupies a sizable percentage of the property market in Namibia. Despite the challenging residential property market, we have presented growth and...