Top Business Companies
The Flying Burrito Brothers

2/270 Oteha Valley Road Auckland
Flying Burrito Brothers are one the leading Mexican restaurant in New Zealand that serves great Mexican dining experience here in New Zealand since 2002. We offer a wide variety of...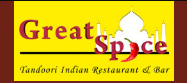 Great Spice Tauranga

4/44 Bureta Road Tauranga
We are an award-winning restaurant in Tauranga and we also offer food delivery. You can always expect delicious and premium quality Indian food at Great Spice Tauranga. Call us anytime...

Tom Tom Bar & Eatery

27 DRAKE STREET Auckland CBD
Welcome to TomTom Bar & Eatery, one of the best rooftop restaurants in Auckland. Our food menu consists of a wide selection of snacks, sharing plates, main dishes and more....
Dental Artistry - Auckland

Level 1, 38 Broadway, Newmarket Auckland, New Zealand
Dental Artistry is a dental practice on Broadway in Newmarket, with a focus on providing the highest quality cosmetic dentistry, dental implants and orthodontics in a caring environment. Our world-class facility...
MacNicol & Co Ltd. Chartered Accountants

5 Lilburn Street Warkworth New Zealand Warkworth, New Zealand
MacNicol & Co Ltd have a long and proud history of providing quality accountancy services in Warkworth and sound business advice to their clients. Their aim is to provide advice...