Top Business Companies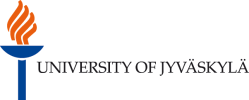 University of Jyväskylä

Jyväskylä, Finland
Founded in 1863 as the first Finnish-speaking teacher training college, Jyväskylä Teacher Seminary. JYU became Jyväskylä College of Education in 1934 and acquired its present status and title, University of...

University of Helsinki

Helsinki, Finland
Founded as Royal Academy of Turku 1640. Transferred to Helsinki 1828. The first and only university in the country until 1919.


Faculties
Aesthetics, African Studies, Agricultural Management, Agriculture, Animal Husbandry, Anthropology, Archaeology,...

HAAGA-HELIA University of Applied Sciences

Helsinki, Finland
Founded 1992. Acquired present title 2007, following merger with Haaga ammattikorkeakoulu (Haaga Polytechnic). Formerly known as Helsingin liiketalouden ammattikorkeakoulu Helsingfors yrkeshögskola för företagsekonomi (Helsinki Business Polytechnic).


Faculties
Business Administration, Business Computing, Business...
University of Lapland

Rovaniemi, Finland
Founded 1979. A State institution.


Faculties
Administration, Adult Education, Arctic Studies, Art Education, Clothing and Sewing, Comparative Law, Design, Education, Environmental Studies, Fashion Design, Fine Arts, Gender Studies, Graphic Design, Industrial Design,...
University of Vaasa

Vaasa, Finland
Founded 1968 as private School of Economics and Business Administration. Became state institution 1977. Acquired present status and title 1991.


Faculties
Accountancy, Administration, Arts and Humanities, Automation and Control Engineering, Business Administration,...