Top Business Companies

University of Gothenburg

Gothenburg, Sweden
Founded 1891 as Gothenburg University College. Became an independent university college with the same status as the two national universities of Uppsala and Lund 1907. Acquired present status and title...
Hermans

Fjällgatan 23B Stockholm, Sweden
Hermans är en av de bästa veganska restaurangerna I Stockholm med spännande menyer. Boka ditt veganska julbord i Stockholm online eller ring oss på 08-6439480. Vegansk Restaurang Stockholm | Vegetarisk Lunch...
Baras ställe

Västgötagatan 4 Stockholm, Sweden
Baras Ställe, Restaurang och nattklubb på södermalm, har mycket att erbjuda som mat, dryck och annat underhållningsmässigt. Kom förbi för att äta, ta något att dricka i baren eller tillbringa...
Occo restaurant

Drottningtorget 6 | Malmö Malmö, Sweden
Occo is a perfectly built Labanese restaurant that serves the needs of your luxurious dining. Made with the finest interior décor, the restaurant is an epitome when it comes to...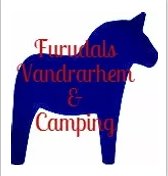 Furudals vandrarhem och camping

Furudal Järnvägsgatan 1 Furudal, Sweden
Välkomna till Furudals vandrarhem och camping. Ett smultron ställe i Furudal/Dalarna vid sjön Ore. Boka i tid eftersom platserna är begränsade. Den 15 Juni öppnar vi matservering med fullständiga rättigheter....