Top Business Companies
Occo restaurant

Drottningtorget 6 | Malmö Malmö, Sweden
Occo is a perfectly built Labanese restaurant that serves the needs of your luxurious dining. Made with the finest interior décor, the restaurant is an epitome when it comes to...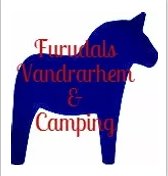 Furudals vandrarhem och camping

Furudal Järnvägsgatan 1 Furudal, Sweden
Välkomna till Furudals vandrarhem och camping. Ett smultron ställe i Furudal/Dalarna vid sjön Ore. Boka i tid eftersom platserna är begränsade. Den 15 Juni öppnar vi matservering med fullständiga rättigheter....

This is Åre

Årevägen 55 Åre, Sweden
THIS IS ÅRE är varumärket och den digitala plattformen för att förmedla det premium segment av boende som Åre har att erbjuda i kombination med paketering av mat, aktiviteter och...

Jejjcop Web Solutions AB

Kurortsvägen 18 Växjö, Sweden
Vi är en liten men ambitiös webbyrå i Växjö som specialiserar sig på att bygga moderna hemsidor och webbshoppar. Vi skräddarsyr alla hemsidor vi skapar och naturligtvis är de också...

Pregal Media Webbyrå

Nya Rådstugugatan 13 Norrköping, Sweden
Vi bygger hemsidor, webbutiker och utvecklar appar till Android och iOS. Vi på Pregal Media Webbyrå använder WordPress när vi tillverkar hemsidor till företag och anledningarna till det är många...