Top Business Companies
Green Leaf Café

No.43, Cuff Road Singapore, Singapore
Green Leaf Cafe is nutritious, healthy and energetic restaurant on No.43 Cuff Road,Singapore - 209753.The secret of Green Leaf Cafe is in proper use of selected spices to bring out...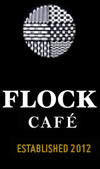 Flockcafe

78 Moh Guan Terrace, 01-25 Tiong Bahru, Singapore
A family-run cafe, Flock's atmosphere is deliberately relaxed COME AND VISIT US Tiong Bahru, 78 Moh Guan Terrace, #01-25 Tiong Bahru Estate, Singapore 162078. Email: ordering@flockcafe.com.sg OPENING HOURS Daily, 08:00AM-10:00PM FOR RESERVATIONS Phone: 6536 3938 http://www.flockcafe.com.sg/ flockcafe2016@gmail.com

INDIAN CURRY HOUSE

805 Bukit Timah Road, Bukit Timah, Singapore
Indian Curry House is founded in 2008 by a team of three professionals who have a combined experience of 30 years in food & beverage industry and run by a...

Carlton City Hotel Singapore

1 Gopeng Street Singapore, Singapore
Conveniently located at the heart of Singapore's bustling new business district, Carlton City business hotel is all set to change the way you experience your stay. Designed by the internationally...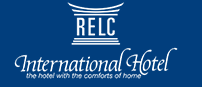 RELC International Hotel

30 Orange Grove Road Singapore, Singapore
RELC International Hotel is one of the first class hotel for have meeting in Singapore, offer a place to relax for everything you desire at special rates just for you....