Top Business Companies
Ksar Shama

lieu dit MARIGHA Marrakech, Morocco
Ksar Shama est un hôtel est situé sur un terrain de 14 ha à proximité du parc national de Toubkal. Les installations de l'hôtel comprennent une piscine extérieure, 2 hammams,...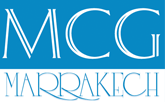 Société de Conseil "MARRAKECH CONSULTING GROUP"

Angle Bd A El Khattabi & Av M Eddahbi, n3, Appt. 14, 3ème étage, Guéliz Marrakech, Morocco
MCG Maroc cabinet de conseil, d'audit et d'expertise comptable situé à Marrakech .Une organisation en trois départements permet de vous garantir des services de qualité. MCG établissement de situation intermédiaire, révision...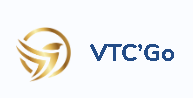 VTC'Go Taxi

VTCGO SARL, N 450 LOT LAGUNE BVD ALAAQABA, Essaouira, Morocco, 44000 Essaouira, Марокко
EXCLUSIVE TRANSPORT - VTC'Go accompanies you with a vehicle exclusively for you, from Casablanca airport to the city center. VTC'Go can also take you to other places if you want...

Clubcities

Résidence Mandar Jamil - N°31 (RDC) Rue des Pheniciens, Tanger - Maroc Tanger-Asilah, Morocco
Clubcicites est une agence de communication digitale qui se démarque par la qualité de ses produits et services ! Nous mettons à la disposition de nos clients des produits uniques et...

CASACIBLE

145 Avenue Hassan II Casablanca, Марокко
Casacible vous offre des services de soutien et conseil immobilière qui répond à vos besoins. (Location Appartement Casablanca, Location Villa Casablanca, Location Bureau Casablanca, Location Appartement meublé, Immobilier Casablanca)