Top Business Companies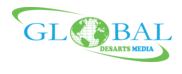 Global Desarts Media

Kimathi street Nairobi City, Kenya
Global Desarts Media was established in June 2013. Welcome to your one-stop destination for all your marketing, Branding, web design and graphic design needs, you have landed at the right...
PesaBazaar

J2, Njema Court, Rhapta Road, 00800 Nairobi, Kenya
Pesabazaar is the one of the most prominent insurance comapnies in Kenya and it provides multiple insurance services for health, Life, Home, Travel & more. So get insured with www.Pesabazaar.com...

University of Nairobi

Nairobi, Kenya
Founded 1956 as Royal Technical College of East Africa, became University College Nairobi 1963 and acquired present status and title 1970.


Faculties
Accountancy, Actuarial Science, Adult Education, Aeronautical and Aerospace Engineering, African...

Kenyatta University – Machakos University College

Machakos, Kenya
Founded 2011. A constituent college of Kenyatta University


Faculties
Agriculture, Arts and Humanities, Business Administration, Curriculum, Economics, Education, Educational Administration, Educational Sciences, Educational Technology, Engineering, Hotel and Restaurant, Human Resources, Mathematics and...

Cwebs Africa

Elgeyo Road Eldoret, Kenya
At Cwebs, we partner with you to drive digital transformation that will power efficiency, drive growth and build credibility for your business. We do this by partnering with you to...