Top Business Companies
Ethiopian Biodiversity Institute (EBI)

P.O.Box: 30726 Addis Ababa, Ethiopia
Ethiopian Plant Genetic Resources Center (PGRC/E) was founded in 1976 based on a bilateral technical cooperation agreement between the Governments of Ethiopia and Germany. Its main objective was to rescue...

St. Mary's University

Addis Ababa, Ethiopia
Created 1998 as St. Mary's College and became a university in 2013 after HERQA's evaluation


Faculties
Accountancy, Agricultural Business, Agricultural Economics, Agriculture, Business Administration, Computer Science, Development Studies, E- Business/Commerce, Economic and...

Jimma University

Jimma, Ethiopia
Founded 1999 through amalgamation of Jimma College of Agriculture (founded 1952) and Jimma Institute of Health Sciences (founded 1983).


Faculties
Accountancy, Adult Education, African Languages, Agricultural Business, Agricultural Economics, Agronomy, Analytical Chemistry,...
Bahir Dar University

Bahir Dar, Ethiopia
Founded 2000 following merger of Bahir Dar Teachers College and Bahir Dar Polytechnic Institute (Bahir Dar Teachers College, initially known as College of Pedagogy founded 1972 following a tripartite agreement...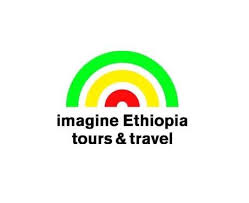 Imagine Ethiopia Tours

Bole Medhanialem, Djibouti Street, Cozy Hemelia Building 3rd Floo Addis Ababa, Ethiopia
Welcome to Ethiopia, our home, and let imagine Ethiopia Tours & Travel make your Ethiopia holiday and Ethiopia tour the trip of a lifetime! Book your Ethiopia Tour with the...