Top Business Companies
Hotel El Pasaje

Calzada Santa Lucia Sur No. 3 Antigua Guatemala Antigua Guatemala, Guatemala
Hotel El Pasaje is located in Antigua Guatemala, just three blocks away from Central Park. The hotel provides 19 rooms, all the rooms with comfortable beds. Also bath with hot...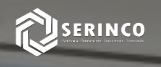 Serinco Guatemala

MF VM Villa Canales Guatemala, Guatemala
Serinco Guatemala es una empresa profesional que de la mano de la tecnología brinda servicios de calidad en temas relacionados a la contabilidad, auditoría, consultoría, tutorías y tecnología y marketing...

CR Compumania

8a avenida 20-09 Zona 1 Ciudad de Guatemala, Guatemala
Con sede central en la Ciudad de Guatemala CR Compumania ha ofrecido por mas de 20 años soluciones informaticas para pequeñas y medianas empresas, tales como: venta de computadoras, reparacion...

TECNOSISTEMAS GT

3 Calle 17-88 Local D San Cristobal Zona 8 de mixco Mixco, Guatemala
Empresa 100% Guatemalteca inspirada en tecnologia, nuestros servicios: Venta de Tecnologia. Creaciones de Paginas Web. Desarrollo Web. Servicios Tecnicos. Reparacion de Equipos de Computo. Mantenimientos. Programación de Sistemas. Servicio de Fotocopias.

HomesGuatemala

Colonia Oakland, Zona 10, 502 Guatemala, Гватемала
HomesGuatemala es una empresa dedicada a promover propiedades y proyectos inmobiliarios, fundada en 2007. Ofrecemos una variedad de proyectos, apartamentos, casas, oficinas, locales comerciales, y bodegas en renta y venta...