Top Business Companies

CompleteSpeech Clinic

Calle de los duelos con gravileas "Centro Gerencial Marques del Rubio Oficina No. 7 Antigua Guatemala, Guatemala
Somos la primera clínica de terapia del lenguaje que usa tecnología de retroalimentación visual en los servicios de intervención terapéutica para reeducar el lenguaje y motivar en el desarrollo del...
Hotel El Pasaje

Calzada Santa Lucia Sur No. 3 Antigua Guatemala Antigua Guatemala, Guatemala
Hotel El Pasaje is located in Antigua Guatemala, just three blocks away from Central Park. The hotel provides 19 rooms, all the rooms with comfortable beds. Also bath with hot...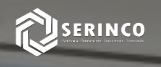 Serinco Guatemala

MF VM Villa Canales Guatemala, Guatemala
Serinco Guatemala es una empresa profesional que de la mano de la tecnología brinda servicios de calidad en temas relacionados a la contabilidad, auditoría, consultoría, tutorías y tecnología y marketing...
DenTalent

Calzada Roosevelt 33-86 Zona 7 Edificio Ilumina 3 Nivel Oficina 304 Guatemala, Guatemala
En nuestra clínica encontrarás la solución para todos los problemas dentales pues contamos con un equipo de especialistas que llevarán tu experiencia dental a otro nivel. Ademas, puedes usar tu...
Repuestos para Celulares

Guatemala, 01001 Ciudad de Guatemala, Guatemala
Reparación de Celulares - Iphone - Samsung - Huawei - Alcatel - Bmobile - y más Reparacion de entrada de carga, cambios de pantallas, reparacion de auriculares, cambios y touch y mucho más. http://www.repuestosparacelulares.net