Top Business Companies

ARGOsoft Group S.A. de C.V.

Centro Profesional Perlex, 81 Avenida Norte, No. 333, Colonia Escalón San Salvador, El Salvador
Somos una empresa salvadoreña formada por un equipo de consultores multidisciplinarios con experiencia en tecnología digital. Ofrecemos servicios de: Consultorías tecnológica, gamificación (gamification), advergaming, diseño y desarrollo de sitios web,...
Bienes Raíces en El Salvador

Bulevar Los Proceres Condominio de Oficinas La Sultana Local 203 Antiguo Cuscatlan, Эль Сальвадор
BIENVENIDO A BIENES RAÍCES EN EL SALVADOR Somos especialistas en el negocio inmobiliario. Tenemos experiencia en la compra, venta, alquiler y tasaciones de casas, departamentos y más. Contamos con un equipo...

Ventura e Hijos

San Salvador, Эль Сальвадор
Nos especializamos en tomas de foto y vídeo para diferentes eventos sociales y culturales y también nos ponemos a sus órdenes en lo que son las tomas de fotos de...

Property El Salvador

La Isla El Sunzal la libertad, El Salvador
our mission is to provide the fastest and most organized real estate service throught el salvador implementing technology and streamlining processes. Therfore getting your home sold at record speed.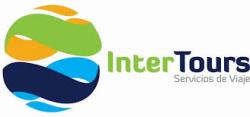 InterTours El Salvador

Step, Cond. Balam Quitzé 1a. San Salvador, El Salvador
Transfers - weekend - economic - flights - cruise