Top Business Companies

University of Sadat City

Sadat City
Created 1992 as a branch of Menoufia University. Acquired current title and status 2013.


Faculties
Accountancy, Agriculture, Anaesthesiology, Anatomy, Animal Husbandry, Applied Chemistry, Aquaculture, Biochemistry, Bioengineering, Biology, Biomedical Engineering, Biotechnology, Business Administration,...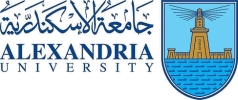 Alexandria University

Alexandria
Founded 1942 as State University, incorporating former branches of the Faculties of Arts, Law, and Engineering of Fouad I University (Cairo), and known as Farouk University until 1953. Faculty of...

Misr University for Science and Technology

6th of October City
Founded 1996.


Faculties
Accountancy, Advertising and Publicity, Ancient Civilizations, Arabic, Archaeology, Biomedical Engineering, Biotechnology, Business Administration, Business and Commerce, Chinese, Civil Engineering, Computer Engineering, Computer Science, Construction Engineering, Dental Technology, Dentistry, Economic...
Vantage travels

Al Haram, Al Omraneyah Al Gharbeyah El Omraniya, Egypt
VANTAGE TRAVEL INTERNATIONAL (VTI) was formed and is managed by a group of professionals, with a strong passion for the travel business. Slowly, but surely, they managed to form a...

Corner Company

22 Rd 9, sakanat, Maadi Cairo , Egypt
Corner Company, The art of Property Management, The easiest way to your new address anywhere in Egypt at affordable prices for all the company has been in the management of...