With the rise of the digital era, every business is now considering its online presence as an important or in many cases vital element of its marketing efforts. Modern people tend to buy remotely in increasing volumes. The reason behind this is that online purchases are more convenient, saving time and effort and they make people feel belonging to a smarter and better-off community on the verge of technical progress. This trend is even getting stronger as the new digital generations - Millenials - who are not aware of other purchasing habits take the leading role as the market audience.
From https://www.brightvessel.com
The ease of making a purchase online on the side of the buyer does not mean it is as easy to set up and configure a business to be able to sell online. It requires such sophisticated methods as credit cards and electronic currencies. The below article can serve as a guide to a business owner regarding the things that need to be considered while choosing an effective and reliable merchant service provider which is a prerequisite for successful business operations online.
What it takes to set up online sales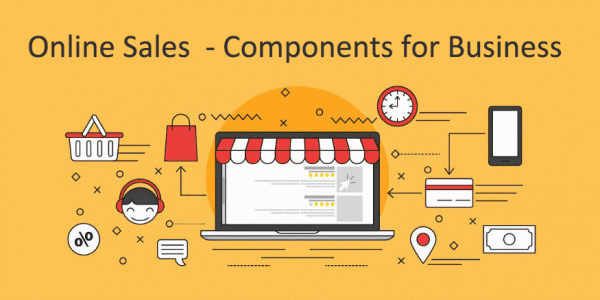 Different merchant service providers are relying on different price structures and business approaches. As viewed by a business owner who is looking for a credit card acceptance mechanism, there are three main types of pricing:
1) Charging per transaction with no or small fixed amounts - so-called Flat-Rate Pricing;
2) InterchangePlus - the basic fee paid to the credit card bank or association PLUS a smaller share that earns the merchant account provider
3) Regular monthly/annual charges are added to the above two types.
The first business model seems to be more suitable for first-timers who are not sure about their sales volumes and related costs. The second and third models look like a better fit for an established business whose owners are aware of how many transactions per month they would have. An owner of a business should carefully study the fee structure of the provider to make an informed decision.

Businesses should be able to find clear answers from the Merchant Provider to the questions listed below:
1) Is there a Set-Up or Application Processing Fee?
2) Is there a monthly or annual Account Support Fee?
3) Is there a monthly or annual Minimum Fee? It is paid when your transaction volume is less than a certain fixed amount.
4) Are there PCI Compliance or Non-compliance fees? PCI stands for "Payment Card Industry Data Security Standard (PCI DSS)".
5) Statement Fees - those can be added to your monthly bill for sending you "statements"
6) Early Termination Fee - can be quite painful if such as clause was in the contract that you signed with one provider and later decided to switch to another merchant services provider.
It is always advisable to check if the service provider presents a clear and straightforward description of merchant services rates - see a good example via the link. An attempt to hide price or fee structure is a sign that if you choose such a provider you may be offered an overpriced solution as compared to the competition.

In addition to fees, the website of the merchant services provider should contain other resources such as educational articles explaining in detail various aspects of their offer.
Slow or incompetent customer support can lead to losing money where it is about e-commerce. Timely response and qualified help can be essential for your transaction and business reputation. Dealing with a rude or neglectful support specialist can be harmful to your Karma, not a small detail at all! Low-cost merchant service providers tend to use out-sourced support and this can be one of the factors for you to decide which one to pick.
Be sure to read what other people think and say about the merchant service provider you have in mind. Although some of the reviews can be fake or sponsored, most of them can still be trusted so that you get an idea about the trustworthiness of the company. Perform a search online and try to find both positive and negative reviews. Also, it will help if you find official comments from the company to negative reviews: it is a sign that their staff is keen to grow the business and improve online reputation.

Conclusion: choosing the right merchant service provider can be a lucky shot for the prosperity of your business so it is worth spending a certain time and effort to cross out inadequate offers and find the right one.