Top Business Companies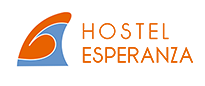 Hostel Esperanza

Del BDF 1/2 Cuadra al Sur, San Juan del Sur San Juan del Sur, Nicaragua
Hostel Esperanza es un privilegiado hostal ubicado frente a la playa en la paridisiaca ciudad de San Juan del Sur. Cuenta con: habitaciones privadas y dormitorios. Dentro de los beneficios...
Tech In Desing

Barrio El Edén. Antiguo Cine Rex 1c al Norte, 2c al Oeste, 1 1/2 c al Sur, Managua, Nicaragua
Nos dedicamos al mantenimiento y reparación de equipos de computación, de escritorio o portátiles. Nuestra empresa esta orientada a PYMES. Ofreciendo calidad a bajos costos. En un mundo globalizado. la necesidad de...
Doctor Garcia Caballero

línica Denisse Alemán. McDonald Bello Horizonte 1 c. abajo y 1/2 c. al lago. Telf. 2250 6848. Manag Managua, Nicaragua
Enfermedades de riñones y próstata. Tumores renales. Cáncer vesical y prostático. Cálculos urinarios. Estenosis de uretra. Urología Pediátrica. Infertilidad. Disfunción eréctil. Incontinencia urinaria. Eyaculación precoz. Infecciones de transmisión sexual.

RE/MAX Coastal Properties @ Property-Nicaragua.com

San Juan del Sur Nicaragua, Nicaragua
Welcome to the home of Nicaragua Real Estate and development property specialists, RE/MAX Coastal Properties Nicaragua. We are located in tranquil San Juan del Sur and serve the entire Pacific...