| | | | |
| --- | --- | --- | --- |
| | users: 18691 | | companies: 13168 |

Last updated: 28 Sep 2023
Madagascar Business Directory & List of Companies
List your business located in Madagascar to this business directory to start promoting it on the Internet. Display services and goods online, improve online reputation and client reviews/testimonials and motivate customers to leave reviews or video testimonials.
ADD YOUR BUSINESS NOW
see all listing advantages
Capital City and 5 Largest Cities in Madagascar
Antananarivo, often abbreviated as "Tana," is not only the capital but also the largest city in Madagascar. It is located in the central highlands of the country and serves as its political, economic, and cultural center.

Views of Antananarivo

Toamasina (Tamatave): also known as Tamatave, is the second-largest city and Madagascar's primary seaport. It is situated on the east coast of the island and is a significant commercial and industrial center.
Antsirabe is the third-largest city in Madagascar and is known for its thermal springs and pleasant climate. It is a popular tourist destination.
Mahajanga, located on the northwest coast of Madagascar, is the fourth-largest city and serves as a major port for the region. It is known for its beaches and cultural diversity.
Fianarantsoa, located in the central highlands, is the fifth-largest city in Madagascar. It is known for its historic architecture and educational institutions.
Madagascar Economy in Figures
Gross Domestic Product (GDP): In 2020, Madagascar's GDP was approximately 12.97 billion USD, according to the World Bank.
GDP Growth Rate: Prior to the COVID-19 pandemic, Madagascar experienced moderate GDP growth, with fluctuations in recent years.
GDP per Capita: In 2020, Madagascar's GDP per capita was estimated at approximately 544 USD (World Bank data).
Agriculture: Agriculture is a vital sector, with the majority of the population engaged in farming. Key agricultural products include rice, vanilla, coffee, and cloves.
Mining: Madagascar has significant mineral resources, including graphite, chromite, and ilmenite. The mining sector has attracted foreign investment.
Tourism: The country's unique biodiversity, wildlife, and natural landscapes make it a potential tourist destination, although the sector faced challenges.
Currency: The currency of Madagascar is the Malagasy Ariary (MGA).
Challenges: Madagascar's economy faced challenges, including political instability, poverty, and inadequate infrastructure. The country also grappled with issues related to environmental conservation and deforestation.
Foreign Aid and Investment: Madagascar received foreign aid and investment to support economic development projects and poverty reduction initiatives.
COVID-19 Impact: The COVID-19 pandemic had economic impacts, affecting sectors such as tourism and trade.
Informal Economy: A significant portion of Madagascar's economy operates in the informal sector, which presents challenges for formal economic planning and development.
Efforts for Economic Reform: The government has implemented economic reform programs aimed at improving the business environment and attracting investment.
Ten Top Companies in Madagascar
Société Nationale de la Poste (SNM): SNM is the state-owned postal service in Madagascar, responsible for postal services across the country.
Société Malagasy de l'Or (SOMAILO): SOMAILO is a gold mining company operating in Madagascar, contributing to the country's mining sector.
Société d'Exploitation de Mines d'Ambatovy (Ambatovy): Ambatovy is a major mining and processing operation for nickel and cobalt in Madagascar.
Air Madagascar: The national airline of Madagascar, Air Madagascar, plays a vital role in transportation and tourism.
Star Knitwear: Star Knitwear is one of Madagascar's prominent apparel manufacturing companies, contributing to the textile and garment sector.
Banque Centrale de Madagascar (Central Bank of Madagascar): The Central Bank of Madagascar is the country's central bank, responsible for monetary policy and financial regulation.
Axian Group: Axian is a conglomerate with various interests, including telecommunications, energy, and real estate, operating in Madagascar.
Telma Madagascar: Telma is a leading telecommunications company in Madagascar, providing mobile, internet, and data services.
Groupe Filatex: Groupe Filatex is involved in various sectors, including textiles, energy, and real estate development.
Société Générale de Surveillance (SGS): SGS is a global company providing inspection, verification, testing, and certification services and has a presence in Madagascar.
Ten Top Banks in Madagascar
Bank of Africa Madagascar (BOA Madagascar)
BNI Madagascar (Banque Nationale d'Investissement Madagascar)
BMOI (Banque Malgache de l'Océan Indien)
BICM (Banque Industrielle et Commerciale de Madagascar)
BGFI Bank Madagascar (Banque Gabonaise et Française Internationale)
BMCE Bank Madagascar (Banque Marocaine du Commerce Extérieur)
MCB Madagascar (Mauritius Commercial Bank)
BFV-Société Générale (Banque Française de l'Extrême-Orient)
BMO Madagascar (Banque de Madagascar et de l'Océan Indien)
SBM Madagascar (State Bank of Mauritius)
Top Company Listings in Madagascar Business Directory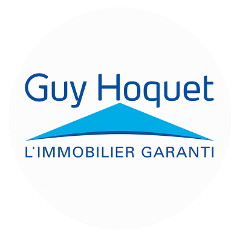 Guy Hoquet L'Immobilier MADAGASCAR - ANTANANARIVO
University of Antananarivo

University of Antananarivo – Institute of Civilizations, Museum of Art and Archaeology
University of Antananarivo – Radio-Isotopes Laboratory

University of Antananarivo – Institute of Energy Studies
University of Antananarivo – Geophysical Institute and Observatory of Antananarivo
Neighboring Countries

Comoros Business Directory

Mozambique Business Directory

Seychelles Business Directory
---