Did you ever think of traveling to a place not so often visited by tourists? A kind of terra incognita, off-the-beaten-track? If yes, then we invite you to visit Uzbekistan, a country in Central Asia with tremendous cultural, historical, and landscape richness and attractiveness.

Though located pretty far from busy tourist roads, Uzbekistan is still easily reachable from any part of the world by air, rail, or auto transport. A double-landlocked country, it cannot be accessed by sea, but this seems to be its only downside.

Legendary cities Samarkand and Bukhara, and less known Khiva are the jewels that shine in the very center of the Central Asian necklace of monuments. The entire region includes five post-Soviet republics, four Turkic-speaking countries (Kazakhstan, Uzbekistan, Kyrgyzstan, and Turkmenistan), and one Farsi (Tajikistan). Once, the Great Silk Road was running through this region and that time left conspicuous signs of mighty empires, flourishing oases, and blossoming arts and science such as architecture, construction, irrigation, and even astronomy and algebra.
Samarkand Registan Square, Uzbekistan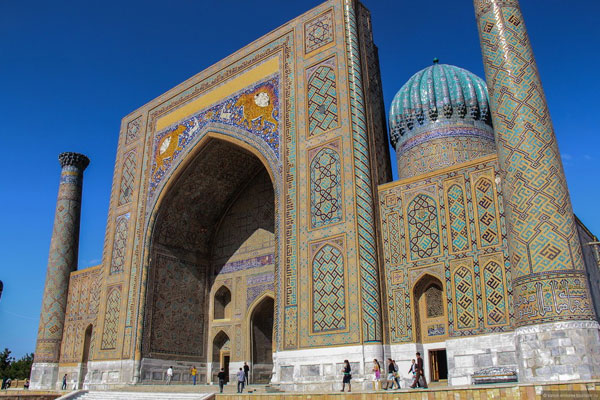 In the present globalized world, coming to Uzbekistan is easy. But every country of the region has its specificity, and even experienced travelers may need a piece of advice from a professional as to how to organize the program with less effort and avoid possible adversities such as wasting time uselessly or paying more for what costs less. For this, an Uzbekistan travel agent can be hired locally at no hassle.


Minaret Kalyan in Bukhara, Uzbekistan
The Uzbek travel market is amazingly well developed and demonstrates the advantages of high competition. You can search for a local travel company on the Internet and get decent tour proposals. It is at this moment where years of expertise, positive testimonials from happy travelers and flexible pricing that Aba Travel can help organize a tour of lifetime.