| | | | |
| --- | --- | --- | --- |
| | users: 7309 | | companies: 7629 |
This Product/Service is offered by: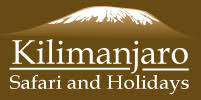 Kilimanjaro Safari Holidays DMC, Moshi, Tanzania
SEND ENQUIRY


This Tanzania vacation safari is suitable for family, and everybody
27 Jun 2022
This Classic tour is best suited for Family travel, travel with children, honeymoon, and everybody who loves vacation sense of uniqueness. Options for booking the classic safari tours depend on the vacation travel lifestyle you like. You can choose a western hotel like safari lodges, or go luxury camping, glamping is a favorite travel luxury lifestyle for people who love to stay closer to nature. The accommodation offers options for all meals, like Kosher food, Halal, Vegetarian, and continental. You are booking a safari for watching the big 5, nature landscape, and wildebeest migration experience. The safari vacation features barbeque, local wine, local fruits, 4 x 4 game drive safaris, night game drives, hot air balloon safaris, and what you have.
Add a comment about this post
Your comment will be published after moderation.