| | | | |
| --- | --- | --- | --- |
| | users: 10066 | | companies: 9357 |
This Product/Service is offered by: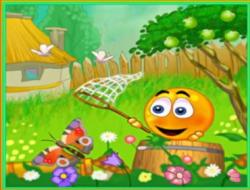 Johnny - K (Evgeny Kuzmin), Nizhny Novgorod, Russia
SEND ENQUIRY


Cover Orange Indie Game
26 Mar 2020
Cover Orange is a popular indie game developed for Iphones. It has over 2K reviews on the Apple Apps website (see https://apps.apple.com/app/cover-orange/id405229260 and excellent reviews and rating. Good for children (and adults) over 4.
The goal of the game is to protect the orange against bombs falling from a cloud. For this, various items, such as barrels, boxes etc can be used. You need to have a good balance and imagination to guess how to use the setting and items to save the orange. See the gameplay below:
Add a comment about this post
Your comment will be published after moderation.