Every business requires expanding at some point. This is especially true if you have been renting office space or outgrown your property. Regardless of the reason for the upgrade, you need funds to build new property for your business from scratch. Unfortunately, a real estate expansion might be very costly, and you might not have the funds to pay everything upfront. Luckily, you can overcome these challenges by choosing the best financing options with these 5 keys to choosing the right construction loan for your business.
Ways to Get a Construction Loan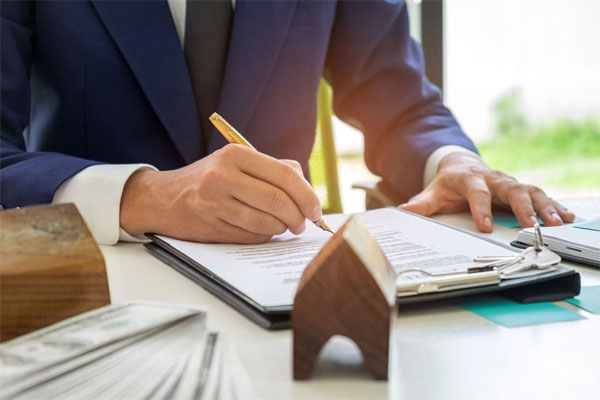 Unlike traditional mortgage loans, construction loans are issued upfront to cover the expenses of constructing or renovating a commercial building. That is why lenders pay close attention to your contractor and the timeline. Your options include renovation, construction-only, owner-builder, and construction to permanent loans.

The construction to permanent loan finances the construction of your commercial building and becomes a fixed-rate mortgage after the construction. It is perfect if you want to avoid expensive closing costs. On the contrary, a construction-only is a short-term loan that must be repaid after completing the construction of your commercial building. It is perfect if you have cash on hand. You can also opt for this loan if you intend to sell your previous commercial property.

An owner-builder loan is issued to business owners with a contractor's license. Finally, a renovation loan will cover purchasing and renovating a commercial property.
Like traditional loans, construction loan rates vary from one lender to another, the loan amount, your creditworthiness, and the loan terms. Moreover, interest rates for construction loans are variable based on an index. Construction loan rates are usually more expensive than mortgage loans because they are riskier.

It is always good to contact various lenders to learn about the interest rates and down payment. Also, remember to ask if you will incur any fees for the construction loan. Typically, the standard fees vary from one lender to another. Most lenders might ask for processing fees, documentation fees, fund control fees, project review fees, and guarantee fees. What's more, compare different construction loan lenders to find an affordable construction loan for your business.
You have to meet the provided parameters before you can qualify for a construction loan for your biz. It is best to note that the approval process is strict because the loan is unsecured. Lenders usually impose strict standards and take their time to review your architectural plans, expected construction timeline, and budget. To qualify for a construction loan, you need at least a 20% down payment, low debt to income ratio, good credit, contractor approval, and budget approval.
Every business has its unique goals and challenges. That is why you should take the time to find a construction loan that suits your specific business needs and goals. To do that, you must choose a construction loan that has a favorable interest rate and high loan to value ratio. Above all, it is advisable to choose a construction loan with the land. A good construction loan should offer market-rate units.
Finding the best lender for your construction loan is never easy. You have to consider a lot to find the best commercial construction loan lender. Although you might be tempted to pick the first lender you come across, it is advisable to take the time before making your final decision. The best construction lender should suit your expectations and specific needs. So, start by finding out if the construction loan lender you have in mind offers your preferred type of construction loan. Moreover, find out the interest rates offered by the lender. While at it, you should also ask if the interest rates are variable or fixed.

Another question you should ask the lender is if they charge other fees or closing charges. What's more, find out about the down payments and the parameters you must meet to win the construction loan.

Expanding your business can be a huge challenge. You might even be overwhelmed at some point. Luckily, a construction loan will turn your dreams into a reality. All you have to do is find the right construction loan for your biz.