Top Business Companies
Qatar University

Doha, Qatar
Founded 1973 as Faculties of Education, acquired present status and title 1977. A State institution with academic and financial autonomy. Financially supported by the government.


Faculties
Accountancy, Administration, Arabic, Architecture, Arts and...
Future Doha Real Estate Co.

Future Doha Real Estate Co P.O Box: 38131 Doha, Qatar
Future Doha is a real estate and a Labour camp builders and developers Qatar with a futuristic vision to make the world a better place by doing real business. Real...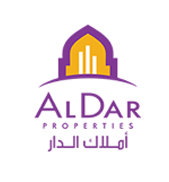 Al Dar Creek

Al Jazira Street Bin Mahmoud Doha, Qatar
AlDar Properties was incorporated in 2004 by the founder, Mr.Sulaiman Al-Banai. The company is engaged in property management of multi-family residential properties & commercial properties throughout Doha, Qatar.