Top Business Companies
Online Vet Store

Auckland, Остров Норфолк
Online Vet Store is owned and operated by New Zealand vets. We supply vet recommended products such as pet food, flea and worm treatments, pet accessories and many other pet...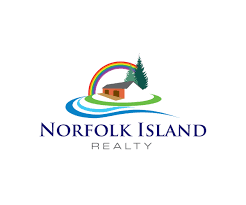 Norfolk Island Realty

100c Taylors Rd, The Strand Arcade Norfolk Island, Norfolk Island
Located in the heart of Burnt Pine, Burnt Pine Travel is a Norfolk Island travel specialist with over 25 years experience. Small enough to offer personalised service and customised travel,...
Last updated: 30.10.2020
Norfolk Island Business Directory - List of Companies
Agriculture
Art
Catering
Construction
Education
Energy Use
Entertainment
Environment
Events
Finance and Insurance
Government and Non-profit
Health and Care
Veterinary (1)
Home
Industrial Goods and Services
Mining
Professional Services
Real Estate
Real Estate Agents (1) ~ Rent and Leasing (1)
Science and Technology
Sports and Recreation
Telecommunications
Trade
Transport and Storage
Travel
---
Neighboring Countries