| | | | |
| --- | --- | --- | --- |
| | users: 5471 | | companies: 6321 |
This Product/Service is offered by: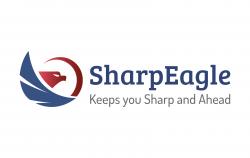 SharpEagle: Security And Safety Solutions Provider, Al Khobar, Saudi Arabia
SEND ENQUIRY


Forklift Speed Limiters
26 Apr 2022
A cutting-edge tool to eliminate fatalities caused by over-speeding, the Forklift Speed Limiter sounds a warning alarm via PA horn speaker if a driver reaches the permissible speed. The speed limit can be set from 6-30km/hour manually or through remote control, with a customizable warning sound alarm.
Features:
Speed can be controlled up to the maximum safety limit.
Remote control option to set up the microcomputer settings.
Warning sound alarm via P A Horn speaker (indoor / outdoor).
Warning sound alarm can be changed.
Speed limit ranges 6 – 30 Km/h
Speed limit deviation: ±1 Km/h
Add a comment about this post
Your comment will be published after moderation.


More related products
26.04.2022
Forklift Radar Blind Spot Detection System

26.04.2022
Forklift & MHE safety lighting solutions

26.04.2022
Forklift Blue Arrow Light