| | | | |
| --- | --- | --- | --- |
| | users: 5477 | | companies: 6327 |
This Product/Service is offered by: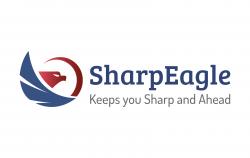 SharpEagle: Security And Safety Solutions Provider, Al Khobar, Saudi Arabia
SEND ENQUIRY


Forklift & MHE safety lighting solutions
26 Apr 2022
Our forklift Safety lights come with a high-power LED light, protected with a durable glass cover and a two-year warranty from SharpEagle. It also has a 100% quakeproof, waterproof and dustproof body with aluminium alloy casting for effective heat elimination. Our products are:- Forklift Arc light Forklift Red danger light Forklift laser light Forklift blue spot light Forklift blue arrow light Forklift warning light Overhead crane light
Add a comment about this post
Your comment will be published after moderation.


More related products
26.04.2022
Forklift Speed Limiters

26.04.2022
Forklift Radar Blind Spot Detection System

26.04.2022
Forklift Blue Arrow Light