| | | | |
| --- | --- | --- | --- |
| | users: 5477 | | companies: 6327 |
This Product/Service is offered by: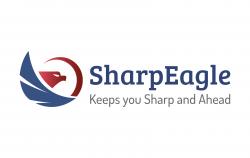 SharpEagle: Security And Safety Solutions Provider, Al Khobar, Saudi Arabia
SEND ENQUIRY


Forklift Radar Blind Spot Detection System
26 Apr 2022
The latest vehicle safety technology is very efficient to use in extreme temperatures and comes with a much faster response time. Made with polycarbonate material, the Radar Blind Spot Detection system is equipped with 24Ghz radar sensors, multiple detection modes, a multi-zone warning system and a display unit. Features: Programmable Radar sensor(RODS-M) Mode 1 : 3.0(W) x 5.0 meter (L) Mode 2: 4.0 (W) x 6.0 meter(L) Mode 3: 6.5 (W) x 9.0 meter(L) Detection Zone: 5 Power Status LED Dimmer by CDS Sensor Volume button to adjust volume level Price is negotiable according to requirements If you still need more information about Forklift radar blind spot Visit: https://www.sharpeagle.tv/product/forklift-radar-blind-spot-detection-system Or Feel free to contact us Saudi: +966-551116121
Add a comment about this post
Your comment will be published after moderation.


More related products
26.04.2022
Forklift Speed Limiters

26.04.2022
Forklift & MHE safety lighting solutions

26.04.2022
Forklift Blue Arrow Light