| | | | |
| --- | --- | --- | --- |
| | users: 12124 | | companies: 9716 |
Scientific / Government and Non-profit - List of Business Companies in Cape Verde

Jean Piaget University of Cape Verde

Praia, Cape Verde
Founded 2001.


Faculties
Accountancy, Architecture, Art Education, Biology, Business Administration, Business Computing, Chemistry, Civil Engineering, Clinical Psychology, Communication Arts, Communication Studies, Community Health, Computer Engineering, Computer Science, Development Studies, Ecology, Economics, Education,...

last modified: | client reviews: 0 | client rating: | products &amp services: 0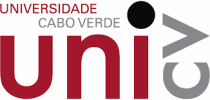 University of Cape Verde

Praia, Cape Verde
Founded 2006. Incorporated the Instituto Superior de Educação (ISE), the Instituto Superior de Engenharia e Ciências do Mar (ISECMAR) and the Instituto Nacional de Administração e Gestão (INAG) 2008.


Faculties
Accountancy, Administration,...

last modified: | client reviews: 0 | client rating: | products &amp services: 0