| | | | |
| --- | --- | --- | --- |
| | users: 18906 | | companies: 13300 |
Recommended Services and Products for a Business Website
We at Bizpages have prepared a list of recommended services and products from third party suppliers. They are all relevant to daily needs of any business that needs to promote its online visibility and get more clients and sales.
Domain Registration
See our Rating of Domain Registrars page for a list of best domain registrations services both from our own experience and based on the opinion of our member businesses.

Our choice is based on several parameters such as initial registration price, range of global and national TLDs available, renewal price, convenience of the interface, and how quick and effective their support is.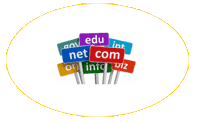 RATING OF BEST DOMAIN REGISTRARS
Web Hosting Services
See our Rating of Web Hosting services. When deciding which hosting provider to recommend to our audience, we looked at various factors such as pricing, included services and options, responsiveness and meaningfulness of the hosting support, overall user friendliness of their interface, reliability and uptime.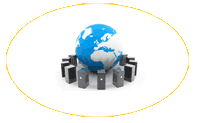 RATING OF BEST WEB HOSTING PROVIDERS