| | | | |
| --- | --- | --- | --- |
| | users: 10711 | | companies: 9442 |
This Product/Service is offered by: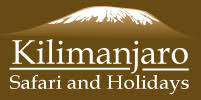 Kilimanjaro Safari Holidays DMC, Moshi, Tanzania
SEND ENQUIRY


Tanzania safari bookings offers
23 Aug 2022
Kilimanjaro Safari Holidays DMC offers discount Tanzania safari trips. Tanzania safari offers applies in a travel window between 1st November to 15 December, and also comes 1st march to 30 May. Safari goes get up to 25% discount on lodge safaris. Tanzania safari booking tips give you awareness of the seasons to watch wildlife animals. These seasons vary in weather, and also Tanzania safari packages differ. People booking safaris from June to September, experience high traffic tourists, and also a high demand for safari lodge rooms. But booking Tanzania safaris in green season, or shoulder season, get the best offer safaris, and save money. Contact us for the best travel deals on Tanzania safaris. 
Add a comment about this post
Your comment will be published after moderation.