| | | | |
| --- | --- | --- | --- |
| | users: 7309 | | companies: 7629 |
This Product/Service is offered by: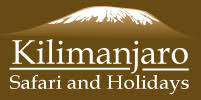 Kilimanjaro Safari Holidays DMC, Moshi, Tanzania
SEND ENQUIRY


Mount Kilimanjaro climbing adventure Machame
23 Jun 2022
The favorite trail to climb Mount Kilimanjaro is the Machame route. Hiking options include a trip with a duration of 6 days and another Kilimanjaro tour of 7 days. Machame route is among the best Kilimanjaro routes with beautiful scenery, great acclimatization, and a high success rate of the summit
The best time to go and climb Mount Kilimanjaro is the season with dry weather, which means no rain. Dry weather is in the months of July to October, December, January, and February to March. Contact us for more information such Kilimanjaro hiking gear lists, and how to book a trip
Add a comment about this post
Your comment will be published after moderation.