Top Business Companies
Consultorio de Psiquiatría Doctores Hazim & Musa

Avenida Pedro Henriquez Ureña # 69, Suite 104. Esquina Máximo Gomez, La Esperilla, Santo Domingo Distrito Nacional, Dominican Republic
Dr. Jarvis Hazim - English Speaking Psychiatrist Médico Psiquiatra - Centro Médico UCE Residencia Profesional UCE 1 Avenida Pedro Henriquez Ureña # 69, Suite 104. Esquina Máximo Gomez, La Esperilla, Santo Domingo, DN,...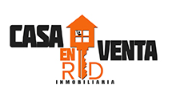 Casa en Venta RD Inmobiliaria

Av. Romulo Betancourt 1420 Bella Vista, Доминиканская Респблика
Casa en Venta RD Inmobiliaria promoción, ventas y alquileres. Nuestros servicios se enfocan en la ventas de casas, apartamentos, oficinas, locales, solares, naves industriales, villas y propiedades en general en...
Big Marlin Charters Punta Cana - Punta Cana

Punta Cana, Доминиканская Респблика
Just sit back and relax in our spacious modern and air conditioned van. The trip is fast and safe. Highways in the Dominican Republic are new and serviced well. This is...
William Holden International Realty

Plaza Ocean One Cabarete, Доминиканская Респблика
William Holden International Realty fulfills lifestyle objectives and property investment goals of enthusiastic buyers and investors by facilitating access to excellent property for sale offers. We specialize in project development,...
Hotel Villa Iguana

2 Calle Los Manantiales Bayahibe, Dominican Republic
Hotel Villa Iguana is a hotel/bed and breakfast in Bayahibe, Dominican Republic owned by Alessandro and Kirsten Siviero. Villa Iguana caters for travellers who want to explore the charming village...